Teach yourself
Couple's massage
Online and easy
Imagine, you would have pleasant moments full of touch and love
Massage brings partners together and strengthens their relationship
Massage is a great choice if you want to liven up or diversify your partnership. Relaxing your body will put you both in a great mood and you will have a good time together.
By massaging with your partner you both will experience sexual arousal which may not end with a massage.
Improve the quality and length of sex
Couples's massage is a beautiful prelude to making love. It will relax both of you, calm you down and get you hot for intimate moments.
In the hands there is great healing power that can relax and calm the body overall and remove stress and tension from the body immediatelly.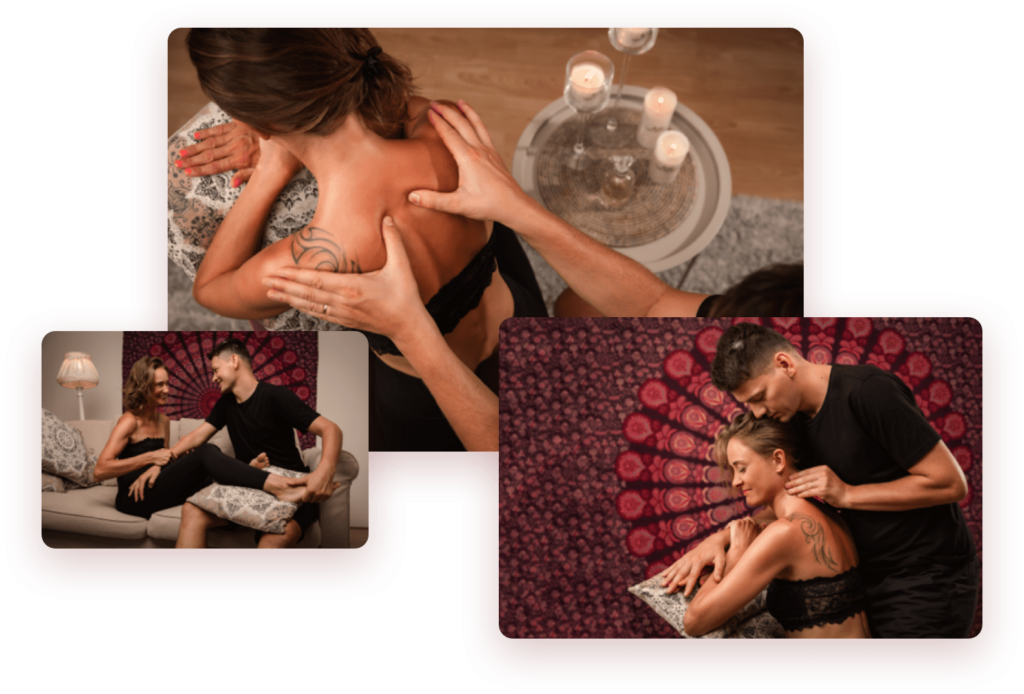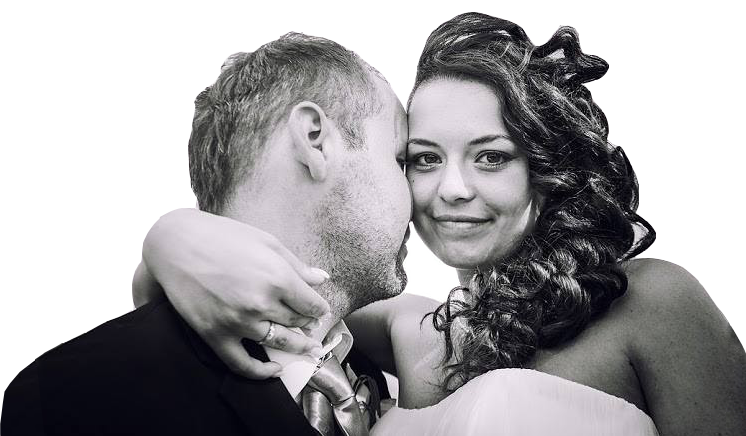 "Thank you for the new tip on shared experience. Massage touches are filmed  really clearly. At first we were nervous about whether we could do it or not, but in the video everything is explained accurately. When one of our back hurts , we have a clear plan about what we're gonna do in the evening."
Kamil a Mája
You can also learn how to massage!
People who have never massaged often think that:
"I could hurt someone…"
 "Massage is not for me…"
"I don't have the necessary knowledge for it…"
"I'm not strong enough…"
"I don't have enough time for it…"
We can prove to you that this is not the case!
You will have unlimited access to the course for 365 days. You can play videos repeatedly, anywhere and anytime. You decide when you'll be in the mood to study (most likely nonstop).
You can massage at your own pace and, in addition to the most pleasant and intimate environment of your own home.
https://www.youtube.com/watch?v=QWv-yUdeI7o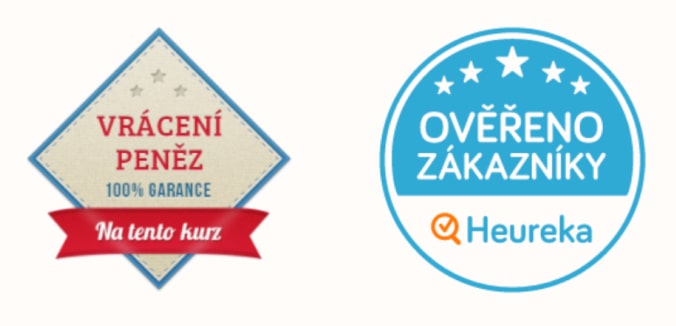 Satisfied you are healthy, so all of our online courses are backed by a 30-day money back guarantee, to keep your back, neck and hips thriving.
Did you know that a massage is much more than just a relaxing activity?
Right now you may think that massages are just a luxury for the chosen ones who can afford it.
Or you may think that massage is just a technique for relaxing stiff muscles and a tool for regenerating athletes.
The truth is that, if you massage with your partner, your body will change and activate these four elements.

Body and muscles

Your Health

Sexual chemistry

Soul and emotions
And that is exactly why massage isn't just a relaxation activity.
Most people think that they should be massaged in the moment when something starts to hurt.
However, massage is one of the oldest and most natural techniques that is as old as humanity itself.
It is very simple and can balance the body and trigger self-healing  processes through-out the body.
Thanks to massages you'll get these benefits:
Couple's massage is a shared experience. You will have more love and romantic moments in your relationship that will deepen your partnership.
Thanks to massages, you will begin to feel your body and feelings much more.
You will increase your flexibility and posture, regardless of your current age or condition.
Stronger immune system. People who have a strong immune system get sick less.
Always in a good mood. There are a large number of receptors in the skin that, when touched, send signals through nerve pathways to the brain. They stimulate the production of the so-called happiness hormone, endorphine and oxytocin, which have a positive effect on the body.
Deeper and better sleep. After a massage we sleep much better.
Stress reliever. During the massage your body reduces the harmful substances that are formed during stressful moments by the stress hormone cortisol.
Supports and activates the lymphatic system. Swollen lymph nodes are often the response to disease, infection or stress. They are a sign that your body is trying to get rid of toxins that cause you pain.
Increases blood circulation. The body is better able to absorb beneficial substances.
The body will be relaxed and you will have more energy.
You will learn to turn off your head and clear your mind of excess thoughts. This will also improve your creativity and intuition.
It disrupts adipose tissue and thus helps break down cellulite and assists with weight loss.
Couple's massage is a prelude to a loving romance to prolong and enhance your partnership.
Conscious love making. You will begin to percieve even the most subtle touches and smells.
You recharge your body. Did you hear the word "Reiki"? Every palm radiates this energy and therefore the massage applies this beneficial feeling.
When your partner knows that you can massage, you are more attractive to each other.
Learn to massage online
Acording to the videos, even a person who has never tried to massage, will learn how to do it. You can stop and play each lesson again and again  according to your time and  tempo.
You won't want to stop massaging
Plno našich studentů nyní spěchá z práce domů na masáž 🙂 V členské sekci je už přes 6000 lidí.
Many of our students are now rushing home  from work to massage:) There are currently over six thousands confirmed memberships and growing.
Get closer by touching
Touches increase passion, emotion, love and trust
Secure a long-term relationship
 When you massage each other, your relationship will have a stronger bond.
Celebrate your relationship
You will feel  like you felt in the beginning when you first  met and  you both  burned with passion.
Love passes through touch, not sight
The touches in this course are full of romance and pampering
Make your relationship intimate again
You will feel the confidence and mutual connection after the first massage touches.
Relaxation makes you feel happy and in love
According to studies, massage can contribute to making a person fall in love even deeper.
Touch has healing power
By pressing various points on the body we are activating areas which may relax and heal you.
Touch has amazing power
Touch has amazing power. It has a beneficial effect on the whole organism. It relaxes the body, heals the soul, and harmonizes the entire energy system.
Touch can cause miracles which can occur both physically and mentally. Sometimes just a gentle touch is enough to open the door to emotions that lay asleep deep inside us.
Touch is the key, that opens the door to trust and the feeling that we are received and loved.
Everyone longs for touch. When we are born, it's the first thing we encounter.
Touch has ain important place in our lives. We express our feelings and attitudes, love, tenderness, anger and rejection through touch.
We come into this world through touch and explore everything around us through touch.
We readily accept touches and use them to create our emotional imagery and patterns. Touches create in us feelings of love, togetherness and security.
Touch opens us to love, trust and physical e connection.
Touch has the miraculous ability to heal and speak to the body and soul. Each of us has this ability within us. It' s up to us to discover and open this power within ourselves.
How massage works in the body?
Massage has historically always been one of the excellent means of regeneration. Various studies have shown that massage helps in the treatment of adverse conditions such as stress, headaches, insomnia or muscoloskeletal problems.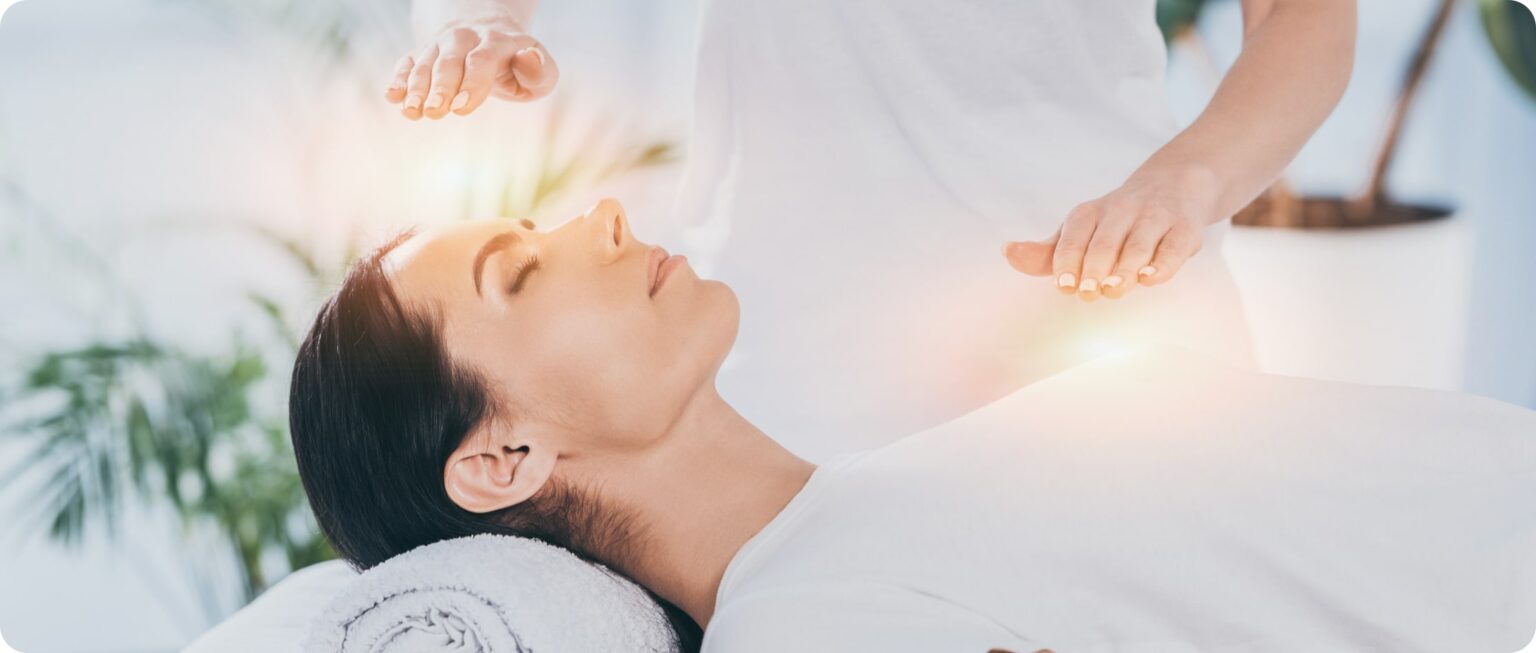 Mechanical effect
The mechanical effect of the massage is that it supports the return of deoxygenerated blood from the peripheral areas back towards the heart.
This means that the blood that has supplied all the nutrients to distant area away from the heart, through massage in returns back the heart quicker , where it's again oxygenated and absorbs the substances that are needed to nourish our entire organism. This accelerates the overall regeneration of the body, so almost all touches are done towards the heart. The centripetal direction of the massage supports and speeds up blood circulation.
During the massage there is a change on the surface of the skin. The skin is infused. Skin redness is caused by a change in the body other than the massage itself. It is precisely a biochemical effect. With the gradual development of biochemistry, it has been discovered  that the body itself activates substances that are present in the body in lower concentrations. These are mainly acetylcholine and hystamine. These two substances cause the surface capillaries, which are under the skin, to expand and thus be filled with oxygenated blood, thus reddening the skin. In other words, the metabolism is accelerated in the massaged areas.
We know that the human skin is the largest organ of our body with millions of nerve endings and many reflex points. These points are distributed throughout the body in various places during the massage, we naturally act on these reflex-acupressure points. Therefore, there is a reflex effect, through these points we affect the tissues or organs distant from the place  of performing the massage touch due to the centrifugal path of the reflex arc. For example, when massaging the feet, we positively influance the function of internal organs.
Lymph is a clear fluid that flows between the lymphatic vessels and drains waste from cells and blood. It is the largest cleansing system after the thyroid gland. Lymphatic system flow is key to regular cleansing of the body. If the lymph does not work as it should, there is an accumulation of toxins and harmful substances in the body, which overloads the body and weakens the imumune system. Massage supports the lymphatic circulation, which guarantees the regeneration and defense of the body.
Whenever we hit something or get injured, we start rubbing the painful area automatically or at least put our hand on it. When we have a headache, we instinctively touch our temples. Therefore, the use of massage touches and pressures to relieve pain and discomfort is directly offered. The massage supports the self-healing process, the body begins to cleanse and harmonize.
Touch is one of the first ways we communicate with the world, even before our birth. Touching has a possitive effect on our central nervous system. Therefore, massage can immidiately destroy stress and tension and acts as a balm for body and soul. Touch has the ability to relax the mind, evoke a feeling of confidence and well-being. It can induce a feeling of peace and relaxation. When touching the hormone oxytocin is released into our blood which reduces the level of stress hormone.
Get to know your instructors:
Hi, we are Honza and Lucy Šel
It was in the  year 2012 and we were the first people in the Czech republic who started to teach couple's massage. We really enjoyed that day as we saw with our own eyes how massage can improve couples' mood and how it created a big smile on everyone's face who appeared at the course.
And that was the reason why we filmed this online course.  We want other couples to be able to have the same experience. We are happy and feel very grateful that our course has become a bestseller not only in our country, but also in different countries around the world.
We believe that touches are very valuable. That is why it's our passion to pass on the magic of couple's massage to others. We are greatful for every couple we can inspire. When we see how massages improve relationships, we are very happy.
Our mission is to support anyone who wants to learn about couple's massage. We start our day with a mutual embrace. It's the first thing we do when we wake up in the morning. It's our common ritual which helps us have a nice day
 Sometimes we whisper beautiful words to each other and/or sometimes we just look into each other's eyes.
It's not important for love that people fit together but that they touch and massage each other more
Jan Šel – is an instructor of couple's massage, he has been running his own massage practice for 15 years.  He is a therapist who has massaged over 6000 people, the masseur of the Czech national cycling team, founder of a massage school and author of educational courses, former athlete and father of two daughters Sara and Rozalie.
It's easier than you think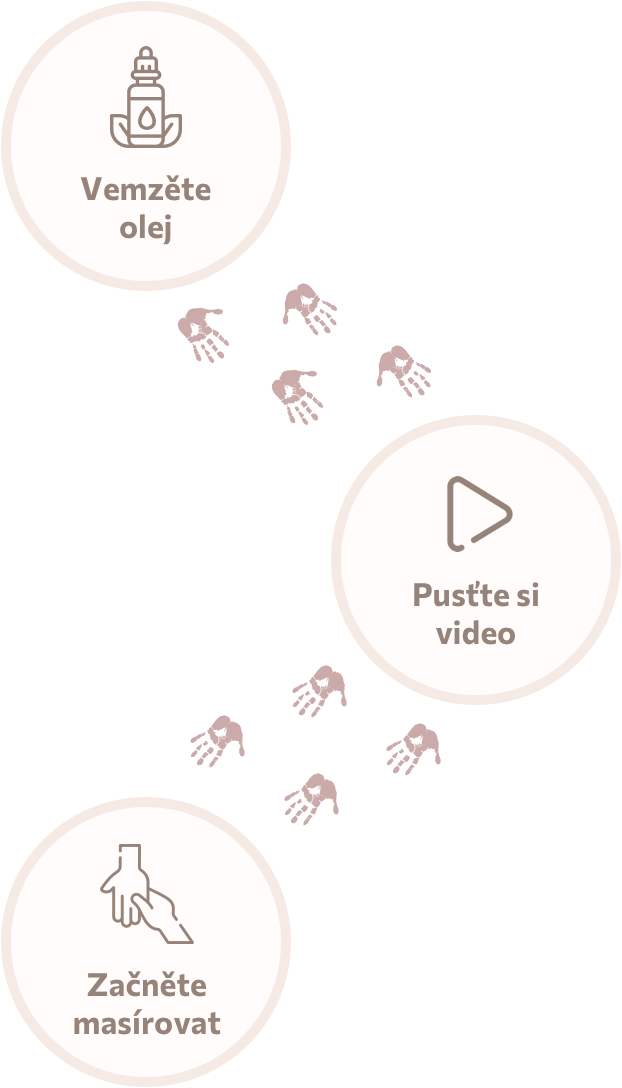 "Now she's really massaging me! I look forward to more videos in the course. The massage is also suitable for me as a beginner.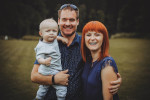 Jakub Mertl

"Great course, videos are very clear, well shot, understandable. Jan Sel explains the touches and demonstrates them, it's great, I'm very happy. I recommend it and I look forward to more courses to buy."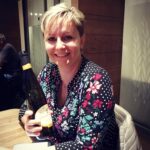 Lucie Svobodová

"The course is perfectly designed, thanks to the online layout I play lessons and gradually train. Learning massages according to this course is very easy and well explained. Thanks Mr. Sel."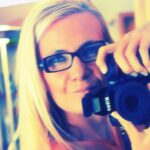 Lenka Chalupská
Online Couple's massage course
Jednoduchá cesta ke šťastnému vztahu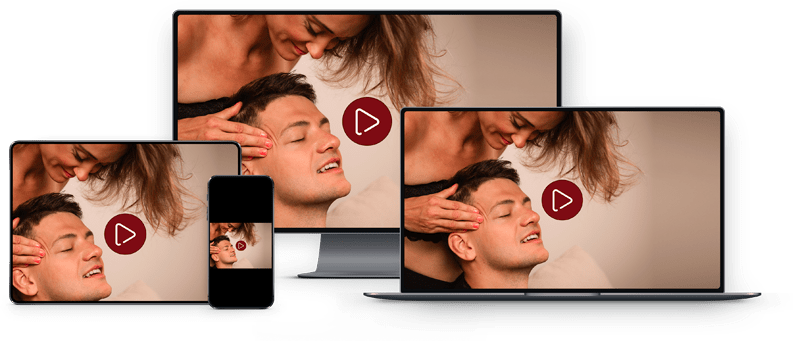 This course is fun and thanks to mutual massaging you'll find a way to unlock the four dimensions.
Our customer quality support will be happy to answer your questions 365 days a year.
Even if you are a complete beginner and an amateur, you do not have to worry about anything. You can stop and rewind the videos as many time as you need.
What customers say?
"Thank you for the new tip on shared experience. Massage touches are filmed really clearly. At first we were nervous about whether we could do it or not, but in the video everything is explained accurately. When one of our back hurts, we have a clear plan about what we're gonna do in the evening:)"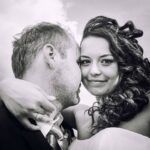 Kamil a Mája Šponerovi
"When our baby girl was born, we started massaging. It was a way to relieve my girlfriend's neck and back pain. Since then, we massage regularly and we both feel relaxed and mentally well. It's prefectly understandable. 10 stars from me."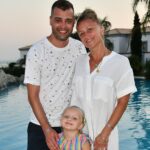 Pavel a Linda
We are excited! I didn't expect that massage is so pleasant. After a hard day's work, the stress immediately disappears. I still need advice on some relaxing oil…"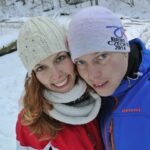 Lukáš a Petra
"The video shows exactly how to massage. We like that we don't have to go anywhere else for massages with strangers. At the same time, we save a lot of money, because we both went for a massage twice a month. Now we massage at home and more often! Really great idea. You can count on us for support! Thanks "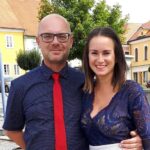 Šárka a Petr Machovcovi
"We're excited! Every weekend we look forward to our cottage where we massage ourselves by the fireplace. We are both big fans of massage. We have often wondered what to do when it rained outside. Now when we can't get out, we spend the time doing massages. My partner suffered from headaches quite often. She hasn't had headaches since we started with massages. I guess I have miraculous hands! :D"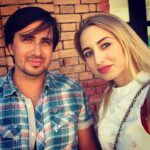 Josef Hauer
""This massage helped me a lot, especially in terms of health, I have been suffering from migraines for over 10 years and I didn't know that a neck massage would help me. I stopped taking pills, just a massage for 10 minutes a day. Many thanks to the author of the course."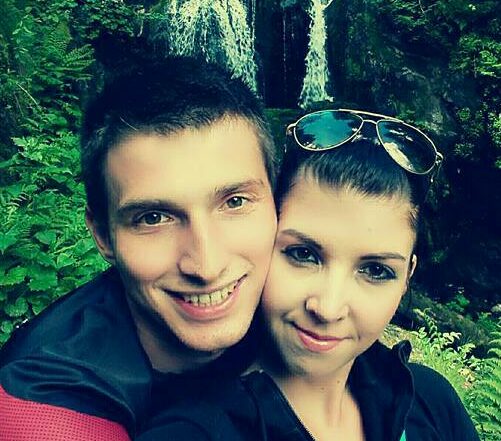 Lukáš a Veronika
"Ze začátku jsem byl trochu skeptický, ale zvědavost mi nedala a kurzu vůbec nelituju (a partnerka taky ne
). Videa jsou velice přehledná a jsou přesně v té rychlosti, aby člověk podle nich v klidu masíroval a nikam se nehnal. Zároveň jsou podkreslená příjemnou hudbou, takže učební pomůcku, která pohodlně leží se zavřenýma očima a nechává se masírovat :), výklad na videu vůbec neruší a nechává se unášet.."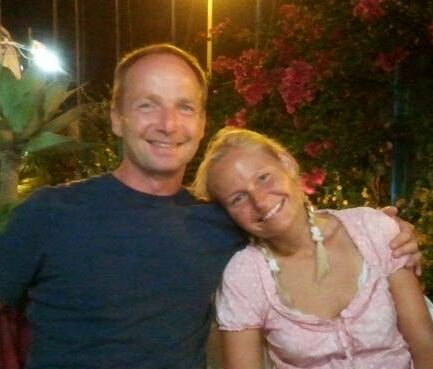 "Byl jsem zvědavý, co to je partnerská masáž. Musím ale říct, že tenhle video kurz se vážně povedl! Je i pro ty největší stydlíny jako je moje žena. Můžu jen doporučit. Líbí se nám, že když je jednomu nebo druhému příjemný nějaký masérský hmat, můžeme video stopnout nebo přetočit a masérský hmat opakovat. ."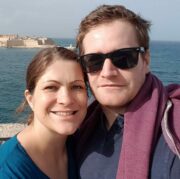 "Kurz je skvělý, splnil vše, co jsme očekávali. S manželkou jsme se naučili masírovat, nejlepší byla masáž zad. Lektor je ve videu velice profesionální. Ukazuje, jak si namasírovat celé tělo, což oba dva potřebujeme."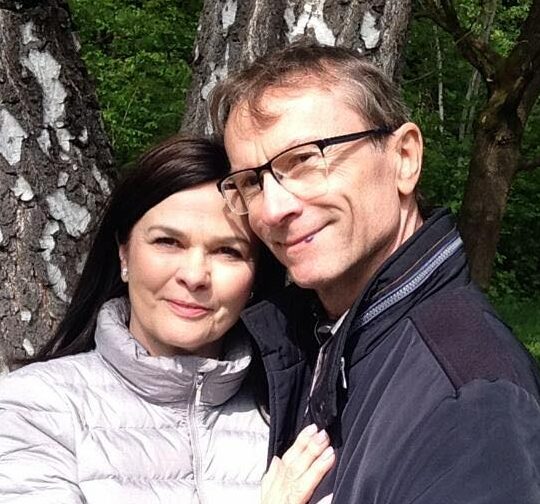 Enter the course of couple's massage
Online course
4800 Kč
1920 Kč
you will receive the course in the online version
access for 365 days
access from all your devices
Flash Drive
5570 Kč
2690 Kč
you will receive the course on on a flash drive
lifetime access
free shipping
Výhodná nabídka
Online kurz + Flash disk
10370 Kč
2690 Kč
you will receive the course in the online version
you will receive the course on a flash drive
wooden gift back
online and a physical copy
lifetime access
free shipping
Course content
Couple's massage is one of the best ways to speed up recovery after intense exercise. If you have recently worked hard, treat yourself to a massage with your partner, which includes a  complete full body massage  containing  a combination of the best massages. In the course, all parts are massaged gradually – back, neck, nape of the neck, head, feet, calves, thighs, buttocks, hands..
1. Head massage
Immediate relief from headaches
Removes insomnia
Removes stress and tension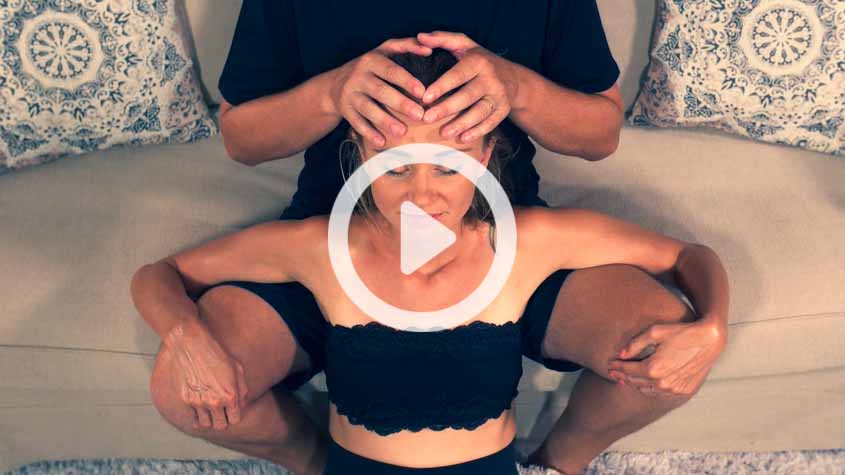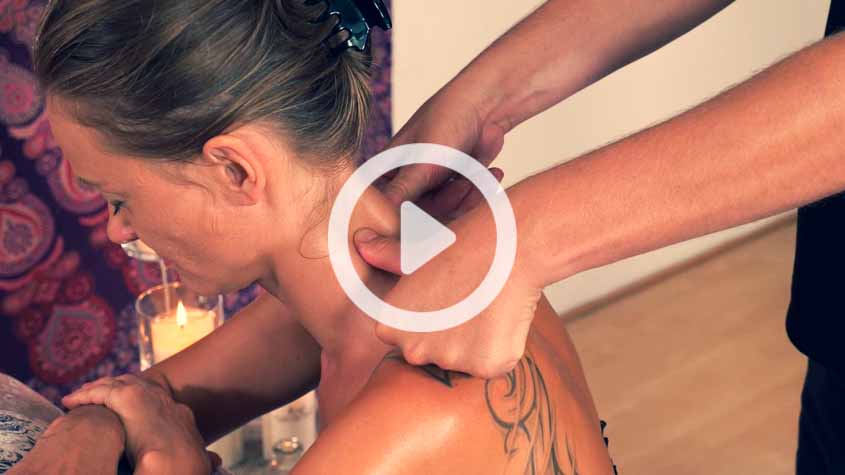 2. Neck massage
Removes neck tension
Very useful for people who have a stationary job
Increase momentum and flexibility
3. Nape of neck massage
Removes migraines
Removes fatigue
Relaxes the trapezius muscle, which is the stiffest muscle of the body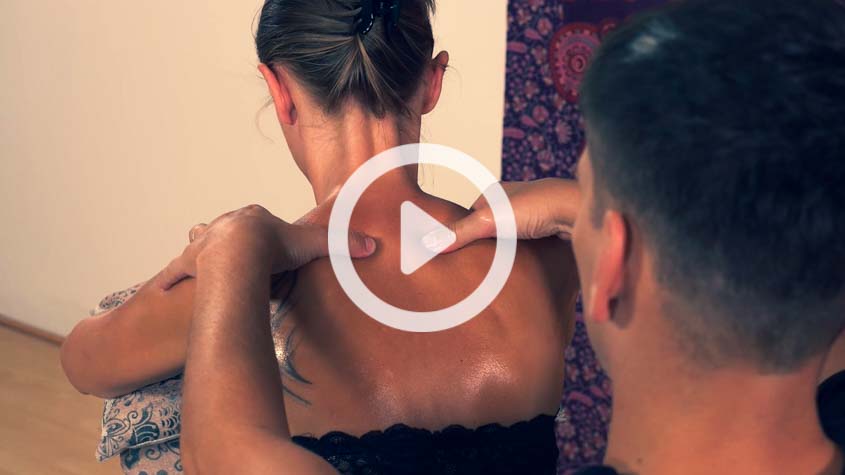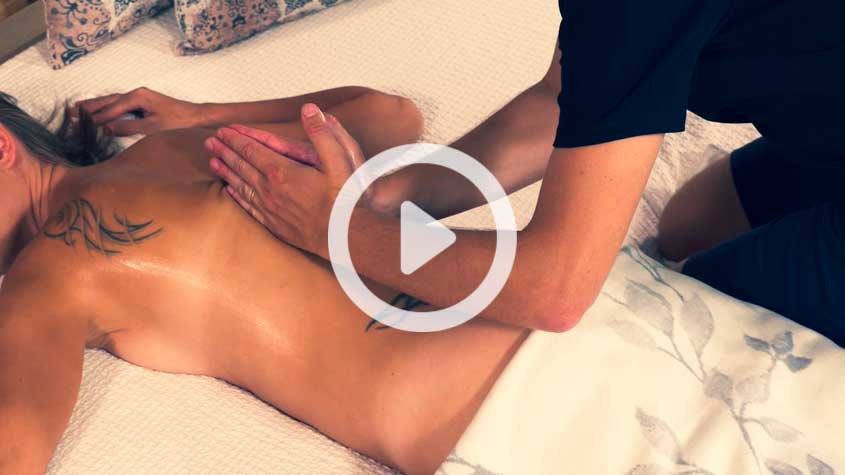 4. Back massage
Healthy back without pain
Relaxed back = more energy and better mood
Support for the spinal lumbar, thoraic and cervical spine
5. Buttocks massage
Relieves tired legs
The blood circulation increases, the better the substances in the body are absorbed
Reduces pain in the spinal lumbar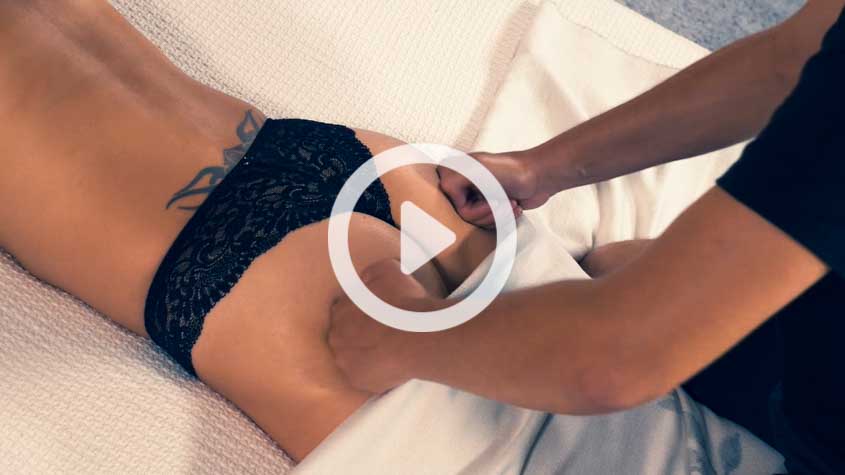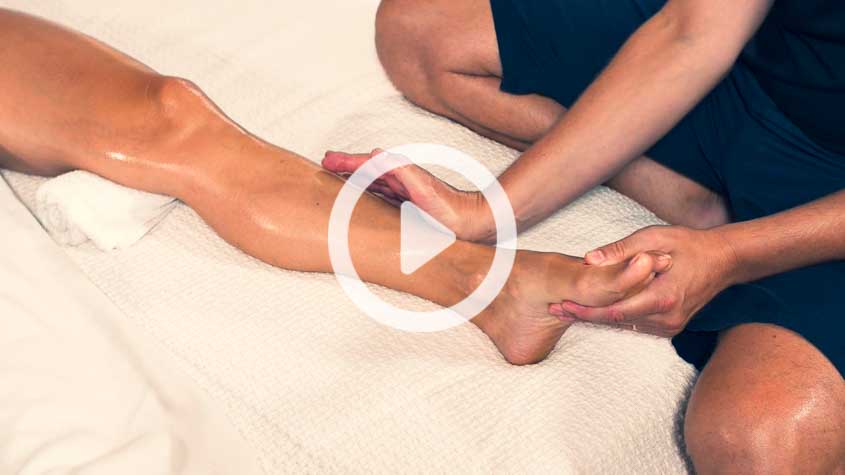 6. Leg's massage – front
The massage supports and activates the lymphatic system very well
Eliminates muscle soreness cramps in the body
Improves the immune and circulatory system
7. Leg's massage – back
Relieves tired legs
The blood circulation increases, this way the substances in the body are better absorbed
Reduces joint pain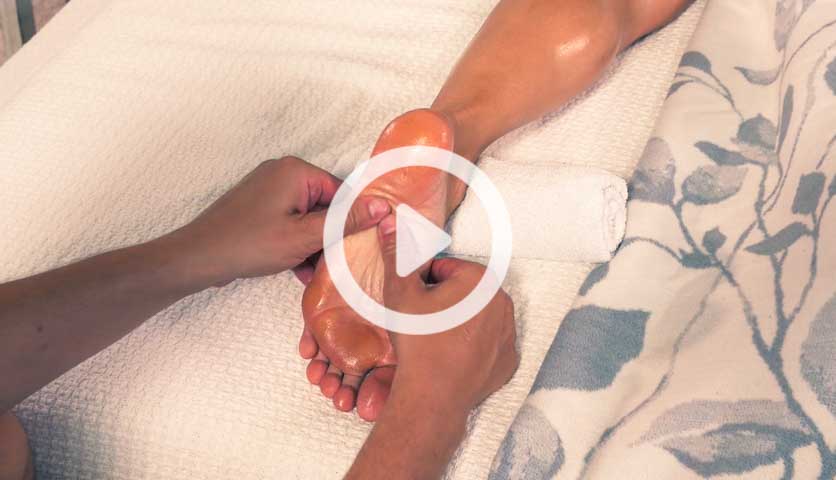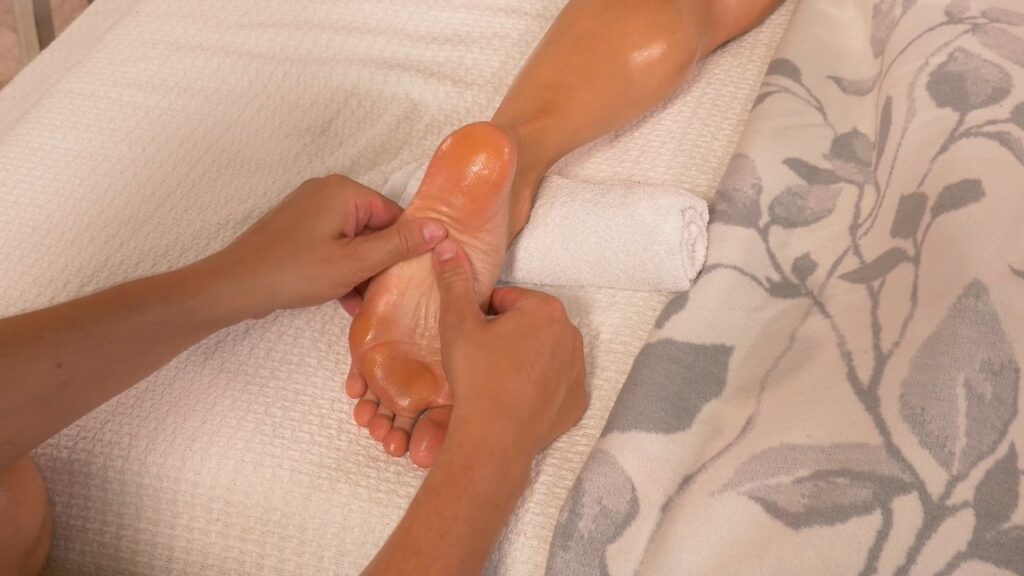 8. Hands massage
Releases fingers, palms, wrists and forearms
Massage of reflex points on the palms has therapeutic effects
Remove shoulder stress
Enter the couple's massage course
Online kurz
4800 Kč
1920 Kč
you will receive the course in the online version
access for 365 days
access from all your devices
Flash Disk
5570 Kč
2690 Kč
you will receive the course on a flash drive
lifetime access
free shiping
Výhodná nabídka
Online kurz + Flash disk
10370 Kč
2690 Kč
you will receive the course on a flash drive
you will receive the course in the online version
wooden gift box
online and a physical copy
lifetime accesss
free shipping
Acquire a personal certificate after completion of the course!
You will receive confirmation of the acquired skills in the form  of a certificate.
You can download the certificate inside the member section in pdf.
If you are interested  in printing a hand-signed certificate, just write to us , we will send it to you by post at our expanse.
You can get a certificate for each purchased course with a value higher than 0 czk.
This certificate does not give you  a trade license.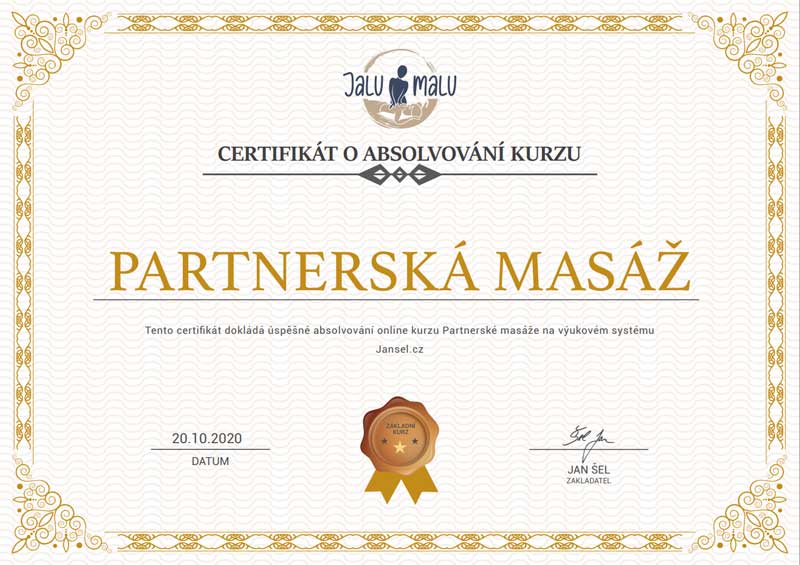 Can't you decide?
Your satisfaction is our number one priority!
Satisfied you are healthy, so all of our online courses are backed by a 30-day money-back quarantee to keep your back, neck and hips thriving. Find out more about how the satisfaction guarantee works.